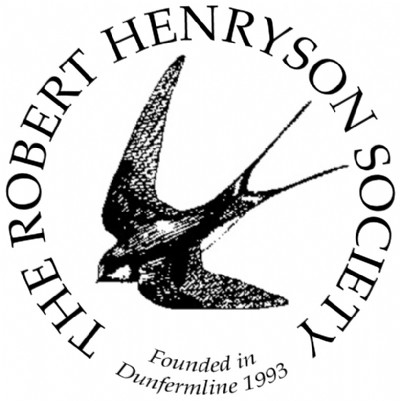 The content of this website is copyright (c) The Robert Henryson Society
Home
Welcome to The Robert Henryson Society
---
What is the Robert Henryson Society?
The Robert Henryson Society was formed in Dunfermline on 5 November 1993. It exists for anyone interested in the poetry and the life of one of Scotland's greatest poets.
Following the AGM held on 30 September in the Music Institute, Dunfermline (see the AGM page for details) the Society will be changing its structure significantly, to reflect the changes in membership and general purposes.
The sole office-bearers for 2012-13 are Morna Fleming (secretary) and Lucy Hinnie (treasurer), but we welcome anyone who has ideas or suggestions for how the Society could develop.
Joining the Robert Henryson Society
We would very much like to hear from anyone who would be interested in joining us, particularly anyone who has an idea that could be developed.
Please use the 'Contact' page to get in touch with the secretary, or post a message on our Facebook or Twitter page.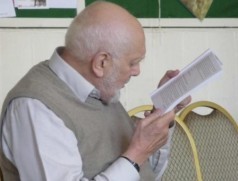 The picture above shows our founder Dr George Philp in classic pose - deeply engrossed in one of the many pamphlets that he wrote or facilitated throughout his long association with the various organisations promoting Scots language and literature.